Car Accidents Your Injury, Our Fight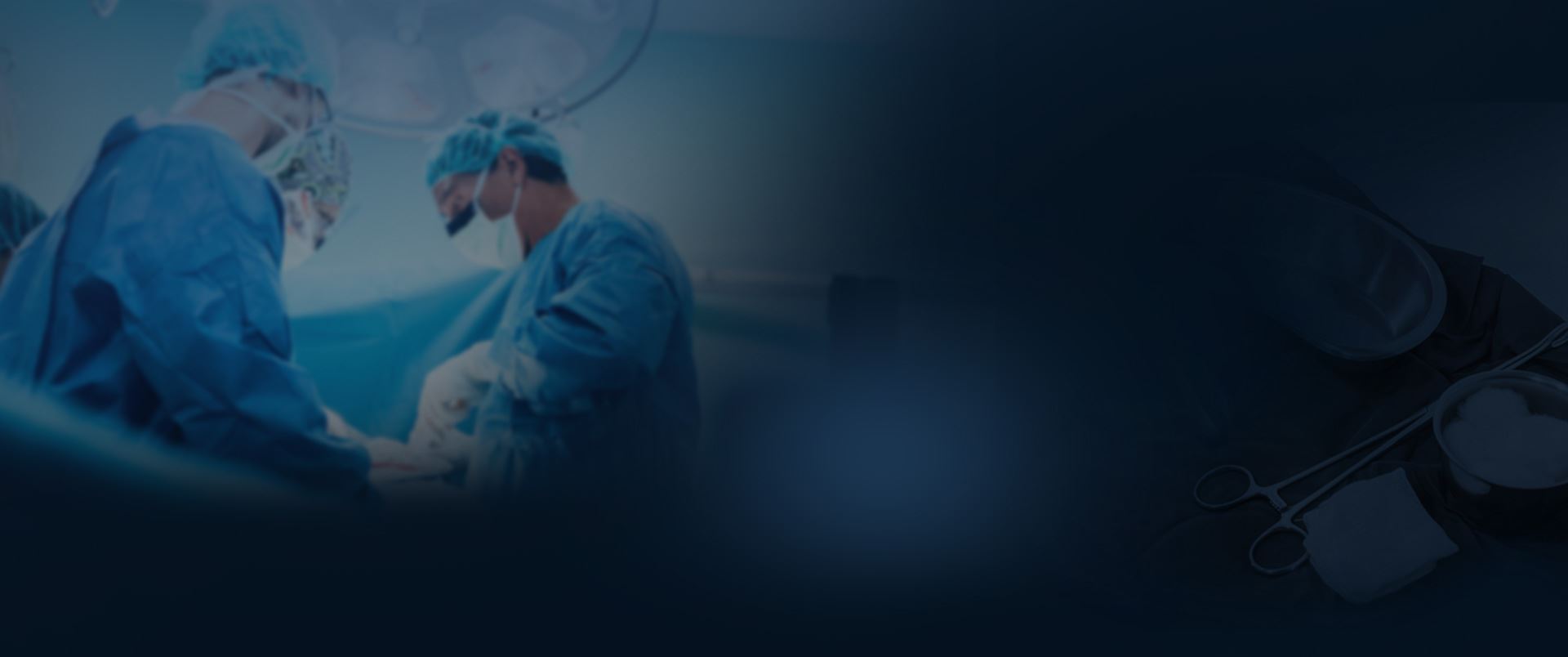 Our Results Make a Difference
Explore How We Have Helped Our Clients
$73.21 Million Verdict Birth Injury

The Buckingham & Vega legal team secured a $73.21 million verdict on behalf of a baby who was catastrophically injured due to the negligence of their doctor and medical team.

Record-Setting $72 Million Verdict Birth Injury

The Buckingham & Vega team obtained a $72 Million verdict in a birth injury case when an OB/ GYN failed to properly monitor the mom during pregnancy.

$16 Million Truck Accident

Buckingham & Vega obtained a $16 million settlement in a truck accident case. The truck driver was speeding and inattentive (texting) and crashed into the rear of a pickup truck stopped at a stoplight.

$14 Million Dram Shop Liability

Our team obtained a $14 million dram shop verdict on behalf of a client who was injured due to negligence.

13 Million Truck Accident

Our team secured a 13 million settlement in a truck accident case. An eighteen-wheeler made an unsafe turn in front of a car driven by a grandmother and her family. The grandmother was killed and the family suffered severe injuries.

13 Million Work Injury

Buckingham & Vega represented an oilfield worker who was killed when their company failed to properly train its employees on how to safely move waste bins. Our client was killed when he became trapped between two bins.
Examining Texas Car Accident Statistics
Texas generally makes it on the top of the list in terms of states with the highest rates of car accidents. Its many major cities are heavily congested with traffic and therefore a hotbed for accidents.
Statewide Auto Accident Data
The Texas Motor Vehicle Crash Facts report for 2019 showed how often the people in the Lone Star State are affected by auto collisions. Not one day passed in which a traffic fatality didn't occur that year.
Some of the more alarming statistics that also stood out that year include:
There was a total of 3,623 motor traffic fatalities.
Out of 12,909 injury crashes, 15,857 people sustained serious injuries.
1,876 fatalities occurred in rural traffic crashes.
One car accident resulted in six or more fatalities.
Someone lost their life in a car accident every two hours and 25 minutes.
Every two minutes and three seconds, someone was hurt in a collision.
Houston Auto Accident Data
Let's compare this state data to specific Houston car crash statistics from the same year:
There were 69,168 total traffic crashes.
Out of 241 fatal crashes, 254 people lost their lives.
There were 1,212 serious crashes that left 1,409 motorists with severe injuries.
Most of the crashes that occurred here in Houston that latest reported year were attributable to reckless driving, which may include speeding, driving while intoxicated, drag racing, failing to obey traffic signs or signals, distractions, and other dangerous vehicle operation tactics.
With these auto accidents happening so frequently, there are a lot of people left to deal with the consequences who may not know who to turn to for help. A Houston car accident lawyer from Buckingham & Vega Law Firm can guide you through your legal journey and fight for you to get the compensation you need.
Where Accidents Most Commonly Happen in Houston
Some of the busiest thoroughfares that traverse our southeastern Texas city include Interstate-610, Interstate-69, State Highway 288, and Interstate-10.
Houston's Most Dangerous Intersections
As for the most dangerous intersections, government data shows that the most dangerous ones where the most accidents occur are:
Sam Houston Parkway where it intersects with Hardy Road, Beechnut Street, Westpark Tollway, Main Street, Hammerly Boulevard, Westheimer Road, Bissonnet Street, and I-45
Main Street at the South Loop
I-610 where it intersects with I-45, I-10 West, or North McCarty Street
I-45 at Greens Road, I-10 closest to Providence Street, and in between West Patton and West Cavalcade Streets
Where Most of Houston's Fatal Car Accidents Occur
In terms of where in Houston the most traffic fatalities occur, they happen along:
TX-249, which is also known as Tomball Parkway
I-45, between Airtex Drive and the Metro TX 249 Station
I-45, between Route 5 and exit 50
As for the latter two, these make up two of the deadliest 5-mile stretches of roadway within all of Harris County.
Statistics show that at least 25% of fatal Texas car accidents are attributable to drunk driving. At least 10% of deadly Texas car accidents are attributable to poor weather.
The highest number of Houston car accidents occur on Friday mornings between 9 a.m. and 12 p.m.
How Does Negligence Cause Auto Collisions?
To pursue compensation from an insurance company for injuries or a loved one's wrongful death, you will need to be able to prove another motorist's liability for the crash. One of the personal injury lawyers from our car accident law firm can help you do this.
A Houston car accident attorney will launch their own investigation into the series of events leading up to your crash to determine how it occurred. The other party could have acted negligently in a number of ways, and once your auto accident lawyer knows how they caused the collision, your attorney can start delving a bit deeper into how it affected you.
Most Common Causes of Houston Car Accidents
Our Houston personal injury legal team often finds that car accidents happen because:
A Motorist Took Their Eyes Off the Road
Driving is an activity that requires motorists to utilize many of their senses. Motorists must keep their hands on the steering wheel (touch). They must use their ears to listen out for horns or emergency vehicle sirens (hearing or sound). Drivers must also keep their eyes on the road, scanning it for any potential hazards that may lead to a crash (sight). Anything that takes a driver's full attention off the road is a distraction, a factor that may result in an automobile accident.
Many drivers often take their eyes off the road while reaching for an object, tuning the radio, or trying to eat. However, one of the leading ways in which motorists engage in distracted driving is by using their cell phones. Using the phone to browse the internet, text, watch a video, or post on social media can keep a driver's eyes and focus off the road and at least one hand off the wheel, resulting in a minor car accident such as a fender-bender or something much more serious.
A Driver Drove While Intoxicated
Drunk driving will cause a motorist to have a delayed reaction time and lead them to exhibit poor judgment. Drugged driving, whether caused by over-the-counter, prescription, or illicit drugs, can similarly impact a motorist's motor skills.
Falling asleep at the wheel of a vehicle or veering out of their lane are common issues that can result in a collision. If you were harmed by a drunk driver, you can count on a Houston car accident attorney from our office to look into if this was a motorist's first offense or part of a dangerous pattern. This insight can impact how much victims can recover by filing car accident lawsuits.
A Driver Engaged in Reckless Driving
One simple way to think of reckless driving is as not following the rules of the road. Weaving through traffic, going over the speed limit, and speeding up at yellow lights are all dangerous forms of driving that reduce a driver's reaction time. These types of driving tactics are considered to be reckless because a motorist may lose control of their vehicle because they have less time and space to avoid a collision if they have to make a quick decision.
Driving too fast for conditions is another reckless driving behavior that results in accidents. Motorists often attempt to navigate Houston roadways at or above the posted speed limit despite the fact that inclement weather is obstructing their visibility or there are wet roads that increase the need for braking. Reckless operation of a vehicle like this can cause some of the worst possible car accidents.
The Driver Was Inexperienced
Newer drivers may not be used to driving defensively, anticipating what other motorists are going to do, and aren't used to driving in specific conditions like heavy traffic, inclement weather, or at night. A new driver may be tempted to operate their vehicle with a full car, leading them to easily become distracted.
Newly licensed drivers may also overcorrect their steering, leading them to lose control of their vehicle. Inexperienced drivers may also forget to use a signal or check a blind spot, putting them in prime position for a car crash.
Our Houston auto accident lawyers know how difficult it can be to determine all the various factors that contributed to your car crash. We're prepared to consult with experts who specialize in accident reconstruction, so we know every important detail of the car crash and how the other party caused it.
Your first step to seeking justice for what happened to you is to schedule a complimentary case evaluation with a Houston auto accident lawyer from Buckingham & Vega Law Firm so we can assess what factors contributed to your crash and advise you of your legal rights.
What Are the Different Types of Car Accidents?
The kind of crash that you were involved in can provide a lot of important information about the severity of your injuries and how the other driver was negligent. As Houston car accident lawyers, we're familiar with the various ways these collisions can occur. Some of the common ones include:
Head-On Collision
This is when the front ends of the vehicles collide. Head-on car accidents are one of the most dangerous collisions because both vehicles are traveling in opposite directions and the force of the impact is close to the driver. The 2019 Texas Crash Statistics reported that 597 people died in head-on collisions.
Side Impact
Also known as a T-bone car accident or broadside collision, this car crash is another one that can result in fatalities and severe injuries. A vehicle strikes the side of the other vehicle. The driver or passenger on the side that's struck could potentially suffer fatal injuries. These types of car accidents often occur at Houston intersections.
Sideswipe
A sideswipe can happen when a car veers out of its lane and scrapes against the vehicle beside it. Unfortunately, both drivers may try to compensate and turn away from each other. They could lose control of the wheel and crash.
Rear-End Collision
Typically caused by distracted driving, a rear-end car accident occurs when the front of a vehicle strikes the trunk of another. If there is a long line of traffic, the momentum from the impact can carry through the vehicles, resulting in multiple injuries and damages.
Rollover Crash
Rollover crashes involve a vehicle flipping and coming to rest on its roof. While these don't happen all that often in Houston, due to their violent nature, they often result in some of the most catastrophic injuries or fatalities when they do.
This type of crash can occur under a variety of circumstances, but most commonly because of poor vehicle design. Sports utility vehicles (SUVs) are particularly vulnerable to rolling over. However, even something as seemingly minor as a simple tap of a bumper with the right force can send a vehicle out of control, causing it to flip over.
Rollover accidents that occur in rural areas or on busy multi-lane highways or interstates can be particularly dangerous.
Rural roadways don't often feature shoulders, but instead, run alongside wooded areas or huge drop-offs. It's quite possible for a motorist to flip their vehicle and for it to then suffer a series of impacts after that before it ultimately comes to rest, exacerbating any initial injuries the vehicle occupant may have suffered.
Another danger on any roadway is that when a car flips during a rollover, it's quite possible for it to end up blocking lanes of traffic, leaving the vehicle vulnerable to being struck by motorists who don't anticipate coming across it. This again can cause a motorist trapped in the overturned vehicle to suffer more profound injuries than they did during the initial rollover itself.
Single Vehicle Collision
While in the case of single vehicle accidents, it may sound like the fault is solely on its driver, that isn't necessarily true. It's also possible that a person encountered a negligent driver and they had to take action to avoid a car accident. However, while they avoided a collision with the negligent driver, they may have lost control or struck an object in a single-vehicle collision.
You can trust your Houston auto accident attorney to identify the type of car crash you were in and the details of the impact. This includes how fast the other driver was going, which parts of the vehicle collided, and investigating the resulting damages both to you and your vehicle.
How Damaging Are Car Accident Injuries?
A car accident can cause injuries that could take weeks, months, or years to heal. Some car accidents may result in permanent injuries similar to those that individuals involved in tractor-trailer crashes suffer. These injuries can be either physical or mental. In other car accident cases, the injuries could be fatal.
The Most Common Injuries Stemming From Houston Auto Accidents
Every Houston car accident attorney knows how devastating these injuries can be and how they can affect a victim's life. Common car accident injuries include:
Traumatic Brain Injuries
The brain is a delicate organ that can be severely hurt when someone's head is bumped, jolted, strikes an inanimate object, or is impaled. Any instance in which the brain collides with the skull can result in an injury like a concussion or, even worse, bleeding or swelling. Something that penetrates the skull can cause brain trauma, leading to cognitive impairments as well.
Immediate medical attention is often needed when traumatic brain injuries occur. Many brain injuries have a delayed onset, meaning a car accident victim may feel fine immediately following their crash, but begin experiencing health declines in the hours or days following their crash. By the time symptoms start manifesting themselves, it may be too late to reverse any damage caused.
Any car accident victim that suffers a brain injury can expect a long recovery time which, in turn, will cause them to incur significant medical bills.
Spinal Cord Injuries
If the spinal cord is severely injured, function and feeling below the point of impact could cease. The medical care a car accident victim receives in the immediate aftermath of a crash in which they suffer a suspected spinal cord injury is most critical. A car accident victim's strongest chance of recovery from impaired functionality is contingent upon how soon doctors can alleviate the pressure applied to the spinal cord when injuries like this occur.
A spinal cord injury can result in loss of function of certain limbs or a person's ability to regulate bodily functions. This condition often affects a person's ability to walk (causes paralysis). Individuals who suffer spinal cord injuries often require a lifetime of surgeries, treatment, and supportive care, all of which can lead them to incur significant medical expenses. While motorcycle accidents likely result in far more spinal cord injuries than auto ones, this is still a real concern for motor vehicle operators too.
Loss of Limb
A car accident could result in car accident victims losing a limb through amputation. While many instances in which a vehicle occupant loses a limb happen when it's severed in the personal injury accident itself, there are some situations in which an extremity was so damaged that a surgeon needed to remove it after the fact.
Medical bills associated with amputations reach far beyond the surgery itself. A car accident survivor may be left with initial wound care and phantom pain, and also require a prosthetic limb, wheelchair, or other adaptive tools for mobility and functionality.
Whiplash
This kind of neck injury is common in rear-end accidents. It involves the forceful jolting of a head back and forth, a motion that injures the soft tissues in a person's neck. Whiplash can cause headaches as well as chronic pain along the neck and shoulders, but fortunately, the discomfort often subsides within a matter of days or weeks post-crash.
Broken Bones
A crash's impact could cause fractures or broken bones, which can be dangerous, painful, and require a cast to heal. There are some instances in which a crash's impact may cause bones to shatter or splinter, requiring a surgical procedure to insert rods, pins, and other instruments for stability. These surgical procedures can cause patients to incur significant medical bills and often leave individuals hurt in auto accidents with functional impairments.
Burns
While a burn might not make it to the top of your list of injuries that can stem from a car accident, they often happen. Any rear-end accident has the potential of striking a vehicle's gas line, causing a vehicle to go up in flames. Even a front-end accident could cause the wires under a car's hood to become frayed and ignite. Also, a poorly maintained or defective vehicle could catch on fire, spreading to others nearby.
Third and fourth-degree burns are the most catastrophic and can leave behind scarring, affecting everyday functions and putting a victim at risk for infection.
Internal Organ Damage
The forceful pressing of a seat belt into a motorist's body or an instance in which it strikes something rigid are two examples of situations that can result in internal organ damage. Like brain bleeds, it may not initially be apparent that you've suffered internal organ damage since blood isn't initially seen leaving your body. However, by the time you do notice symptoms that something is wrong, it may be too late to reverse the damage done.
Soft Tissue Injuries
While whiplash, as described above, is a type of soft tissue injury, so too are strains and sprains. These may occur when a motorist's hand is jammed into a steering wheel, for example.
Contusions
Bruises, which are also known as contusions, are another type of injury individuals suffer in auto accidents. These may happen when a victim's body strikes a rigid object within the vehicle. Fortunately, these heal within a short amount of time without medical intervention.
Lacerations
Cuts, also referred to as lacerations, can range from minor to major. Broken glass that makes contact with your skin may cause superficial cuts, requiring first aid treatment. Instances in which you are ejected from a vehicle through the windshield or impaled by an object may leave far more serious wounds requiring surgery and suturing, infection control, and even rehabilitative care.
In some cases, car accident injuries you've sustained may not be completely apparent until some time has passed. Latent car accident injuries can occur, and you find days or weeks later that you were more hurt than you originally thought. This is why it's vital to see a doctor for a medical evaluation as soon as possible so you have documentation of your injuries and what you'll need to do for recovery.
Your Houston car accident lawyer can use the medical treatment records to help show that you were hurt severely enough to seek a doctor's care. This will also detail the injuries you've sustained from the auto accident.
What To Expect After a Houston Car Accident
Both your and the other driver's insurance companies will start inundating you with phone calls within a few short hours after your accident comes on their radar, whether it's because you or the other motorist reports it or they come across the crash report while performing a customary scan of online records.
Understanding Insurance Companies' Tactics
There are two questions insurance companies typically ask when they get you on the phone. First, they ask about whether you have injuries and, if so, their severity. They then tend to ask for your account of how your accident unfolded.
If you claim that you're feeling "fine," then it's likely that an adjuster will try to encourage you to swiftly have any property damage addressed. They'll then try and quickly close the open insurance claim by having you sign a release from all claims for your Houston accident. An insurance company adjuster may ask about the medical treatment you plan to seek for your injuries if you claim to have any and it sounds like their insured was responsible for causing the crash.
The insurance company adjuster may be quite persistent in following up right after your upcoming appointment, asking multiple follow-up questions about your health condition. This is often a ploy to see how much money the insurance company may have to spend on your case. The same goes for your own insurance company (in terms of making incessant calls) until they're confident that:
The other driver involved in the crash is deemed to be majorly liable for the crash, and they won't be the ones on the hook for paying for the other motorist's injuries
They confirm whether you have underinsured or uninsured policy coverage and can file a claim with them if your damages exceed the policy limits of the other party who hit you
You can expect insurance company adjuster calls to continue for the duration of any medical treatment you endure. Those phone calls will often be accompanied by letters requesting medical records and bills at some point if another motorist's liability becomes clearer. The same may happen if you have underinsured motorist coverage yourself and it appears that you may file an insurance claim against those policy limits.
Insurance Companies May Try to Get You to Sign a Release
Calls and letters may change in tone if insurance adjusters get the impression that your medical treatment is winding down. Insurance companies may start asking for final medical treatment dates and see if you'll sign a release from all claims.
Insurance company adjusters often do this in hopes that you'll sign the release without first taking legal action by filing a car accident claim or personal injury lawsuit so they won't owe you anything. Once you sign this document, there are very few, if any, ways a car accident attorney can help you re-open a case and recover compensation from an insurance company.
Communication between insurance companies and you as the injured party must only go through your car accident lawyer from the time you secure legal representation in your case.
This is why Houston car accident attorneys like ours at Buckingham & Vega Law Firm often recommend that injured motorists seek legal representation as soon as possible after an accident. Doing so ensures you won't have to deal with pesky insurance company adjuster calls where you might potentially say something that may jeopardize your case. Having a lawyer involved in your Houston, TX case also ensures that you can focus wholly on your recovery.
How Houston Car Accident Lawyers Will Stand Up for You
After you've sought a doctor's evaluation and medical treatment, you should reach out to a personal injury lawyer. Every auto accident attorney here at Buckingham & Vega Law Firm is committed to protecting your rights and being at your side during the legal process.
Dealing With Insurance Companies
Our Houston car accident attorneys will deal with both your and the other driver's insurance company, so adjusters can stop bothering you with harassing phone calls trying to get you to settle for less than you deserve. Insurance companies are always trying to protect their own interests first, which means not giving you a full payout on your car accident insurance claim.
Investigating Your Case
Our Houston car accident lawyers will go over every aspect of your case, analyze the full economic and noneconomic impact you're facing, and seek the maximum compensation for you. This financial security can allow you to cover medical expenses and lost wages so you can get the recovery you need and not have to worry about missing work.
When we're fighting for you in your car accident injury case, we'll always consider every option. If taking your car accident injury case to court is how you can secure the fairest compensation for your damages, then we'll be ready to represent you in the courtroom.
Building and Proving Your Case
Houston car accident lawyers from our firm prepare personal injury cases to show how our clients were wrongfully injured. We're generally able to resolve most cases during the pre-litigation phase. However, a situation may arise when insurance adjusters won't budge in offering fair settlements. Our Houston car accident attorneys also handle other types of personal injury litigation too.
Take Your Case to Court
Fortunately, our car accident law firm is comprised of attorneys well-versed in personal injury trial law. Our car accident lawyers are skilled in highlighting actions a negligent driver too. However, insurance companies may deny liability anyway. Our Houston auto accident lawyers have no problem escalating such cases to trial.
If such action is warranted, then rest assured that your case will be in the competent hands of an experienced car accident attorney who will help prepare you for the proceedings, so you're confident in a Houston, TX courtroom.
How Long Do You Have to File a Car Accident Claim?
You only have a short amount of time after an auto accident to come forward and file a personal injury claim. Texas law generally gives plaintiffs two years from the onset of their injury to file an auto accident claim or lawsuit. However, there are exceptions that apply to this rule if:
The injured party is a minor. The two-year statute of limitations may not start counting down until they reach their 18th birthday.
The accident-related injury was discovered some time after the car wreck. The statute of limitations only starts ticking away once that diagnosis occurs.
A government agency is the defendant. These types of defendants have specific notification requirements in place that injured plaintiffs must follow, which may have to take place within a matter of days following an injury incident. Many government agency defendants have the authority to decide whether or not you're eligible to file a personal injury lawsuit after that notification period.
Two years can sound like a long time, but when you're working on recovery and the aftermath of an accident, this time can pass quickly. It's important to reach out to a car accident lawyer as quickly as possible so we can start helping you.
How Much Does It Cost to File a Houston Car Accident Claim or Lawsuit?
You can file an auto accident claim with an insurance company by yourself at no cost to you. However, if the situation ends up warranting you filing a lawsuit with the county courthouse, for example, then you may incur civil filing fees.
The good news is that personal injury Houston auto accident attorneys like ours at Buckingham & Vega Law Firm work on a contingency fee basis. We only take on cases we're confident that we can win and thus, don't assess you any fees for our legal representation of you unless we recover compensation on your behalf.
How Long Does It Take To Settle a Houston Car Accident Claim?
Settling a car accident claim if you don't have any or very minor injuries is contingent upon how quickly you get done having your car repaired and finish receiving any medical treatment you may require. The quicker you get to a body shop to address your vehicle's damage and wrap up getting health care, the sooner you or your insurance company can request final car repair and medical bills, make an offer, get you to sign a release, and cut you a check in your case. You can, therefore, wrap up your case in a matter of four to six weeks in such instances.
Any car wreck that results in you suffering more catastrophic injuries is bound to take a bit longer to settle. You need to wait until doctors have pinpointed diagnoses, completed any required surgeries and physical therapy, or other medical treatment options have been ordered. All of this can take significant time when vehicle occupants have suffered debilitating injuries in a crash.
It may also take time for a car accident victim's medical condition to improve enough to begin considering returning to work. Making determinations about whether that's possible and, if not, whether changing roles or industries and how that may impact earnings can also take time.
The amount of time it takes to settle a Houston car accident case involving serious injuries can take a year or more.
It may be possible for an injured party's legal counsel to quickly file a legal claim or lawsuit if treatment options are ongoing and the statute of limitations is fast approaching. Doing so will preserve a plaintiff's right to seek compensation until the full extent of your impairments is fully known. The settling of cases may be extended even further beyond the statute of limitations in situations like these.
What To Do After a Houston Car Accident
A rush of adrenaline overcomes most motorists after they're involved in a car crash. That sensation can make it challenging for vehicle occupants to determine if they suffered serious injuries in a car accident. Confusion or anxiety, leading to memory lapses, are also commonplace after an accident occurs.
While it may be hard to think straight due to the number of emotions going through your head post-accident, there are a few non-negotiables that you won't want to forget to do immediately following your crash, including:
Summoning law enforcement to the scene of the crash to help facilitate the transfer of contact and insurance company information between you and the other motorist and to prepare a Texas accident report
Requesting for paramedics to be sent out to evaluate you at the crash scene and transport you to the hospital if deemed necessary
Taking pictures of the crash scene, vehicle damage, injuries, and anything else that may document what occurred and shed light on liability
Securing any witnesses' contact information while at the site of the accident
Reporting your accident to your insurance company
If you reject a police officer's offer to have paramedics check you out at the crash scene, you should proceed directly to your general practitioner's office, an urgent care facility, or your nearest hospital to get checked out following the car accident. You may possibly have serious injuries, like a blood clot on your brain or internal organ damage, and not yet know it. By the time you start experiencing symptoms associated with these conditions, it may be too late to reverse any potential harm that's been done.
Your next step after reporting your accident and receiving medical attention should be to discuss your auto accident with a lawyer from Buckingham & Vega Law Firm. Our car accident attorneys can assess whether you have a valid claim to recover compensation for medical and other accident-related costs and, if so, advise you of the legal options available for you to pursue.
How Texas Auto Insurance Works
Texas is an at-fault insurance state, meaning the party responsible for causing an accident is expected to cover any damages the other injured motorist suffers. However, it's also important to note that Texas is a modified comparative fault state.
The Texas comparative fault standard allows an injured driver's compensation they can recover after a crash to be reduced by the percentage of fault they had in causing the crash. So, for example, if one motorist is found to be 70% liable for a Houston, TX collision and the other is deemed to have been 30% responsible for its occurrence, then the latter driver would only be able to recover 70% of their documented damages in their case.
This same comparative fault standard prohibits any motorist deemed to be 51% or more responsible for causing an auto accident from recovering damages from the other driver involved in their crash.
Who Decides Who the At-Fault Driver Is in a Texas Car Accident?
Although Texas is an at-fault auto accident state, law enforcement responding to crash scenes seldom make declaratory statements about who is responsible for the collision on their police report. Instead, police officers may document details they noted at the scene of the crash.
Details Contained on Accident Reports That May Shed Light on Liability for Crashes
Crash reports detail the following information, which insurance companies and attorneys alike may consider when making liability determinations after a Houston car accident:
Road conditions, i.e., whether they're wet from rain or have potholes
Traffic patterns, i.e., whether there's traffic congestion or very few vehicles on the road
Posted speed limits
Weather conditions and visibility, i.e., whether it's overcast, dark, or foggy
Details regarding the roadway's design
The standard Texas accident report also includes sections where responding officers can detail identifying information about the motorists involved and also:
If the vehicle occupants were hurt in the crash and, if so, how severe injuries were, whether anyone was transported to the hospital by ambulance, and whether anyone died
Whether the collision resulted in anyone's ejection from their vehicle
Details about whether the airbag deployed during the crash
If the police officer suspected a motorist was driving while intoxicated from alcohol and felt the situation warranted the administration of a blood alcohol content (BAC) specimen being taken
Whether any drug testing was administered following the crash
Additionally, the Houston accident report may detail information about the vehicles involved in the crash as well as any insurance coverage each motorist carries. There's also a section that details the severity of vehicle damage, including its location, on a scale of zero to seven.
The second page of the report provides space for law enforcement to detail which citations, if any, were handed out. This portion of the Texas accident report also details a sequence of events that transpired leading up to the crash as well as factors and conditions the officer notes may have contributed to the crash.
Texas accident reports wrap up with an area where the responding police officer can draw a diagram of your Houston car accident. This helps clarify the positioning of vehicles during and following the crash.
What Information From the Accident Report Does an Insurance Company Look at When Determining Liability?
Car insurance companies ultimately use many of the pieces of information contained in this accident report to determine which driver was at fault for a crash.
There are some circumstances in which an accident report may list witnesses' contact information. Insurance companies may contact the motorists involved in the crash as well as witnesses to provide accounts of how the accident unfolded.
Insurers may additionally hire their own reconstructionists to visit a Houston, TX accident scene to evaluate how the intersection is set up, road conditions, and how quickly traffic signals change, among other factors, before reaching a determination about liability for a crash.
What Information Does a Houston Car Accident Attorney Look at When Determining Liability for a Crash?
Personal injury lawyers like ours at Buckingham & Vega Law Firm also typically look at Texas police reports when assessing whether a prospective client has a valid Houston car accident claim.
We also might go as far as hiring our own road design engineers or crash scene investigators to visit an accident scene to verify that the contributing factors listed on the police report seem accurate. An experienced car accident lawyer from our team may contest the validity of the report and even go as far as petitioning for corrections to be made in situations where inaccuracies are detected.
Sorting out liability for a Houston crash can be complicated. Let an experienced car accident attorney at Buckingham & Vega Law Firm sort it out for you. Contact us for a free consultation. Call us at (505) 388-0066 or fill out this form.
How Much Do Houston Car Accident Claims Settle For?
There's no specific dollar amount that someone can assign to a car accident claim. The amount a case is worth is contingent upon a variety of factors, including:
What percentage of liability an insurance company assigns a motorist for a crash
The severity of injuries a motorist suffers in a Houston car accident and how much in medical bills they incur
What type of medical care, such as physical therapy or surgery, a vehicle occupant requires after a collision
How much in lost wages an auto accident victim accumulates following a crash (and how much they typically earn)
Whether the car accident will leave an injured motorist with lasting impairments (permanent disabilities) affecting their ability to work
The list goes on and on in terms of factors that may impact how much of a settlement a motorist might be able to recover following a Houston car accident.
Our experience is that car accident cases resulting in injuries often settle for between a few thousand up to millions of dollars. The personal injury attorney from Buckingham & Vega Law Firm who reviews your case can give you a better idea of what type of compensation you can expect to recover based on their years of experience in handling similar legal matters.
Is There a Cap on How Much Someone Can Sue for After a Texas Car Accident?
Texas law does not generally place a cap on how much individuals injured in car crashes can demand as damages in their case. The one main exception to this rule is if the defendant is a government agency. This goes to show why many respectable car accident lawyers like our Buckingham & Vega ones have successfully gone on to win settlements totaling millions on behalf of our clients since its inception.
What Happens if Your Car Accident Claim Exceeds an At-Fault Driver's Insurance Company Limits?
One of the first documents your Houston car accident attorney will want to get their hands on as they look to build a motor vehicle accident case is a policy disclosure. They will want to petition your car insurance company for them as well as the at-fault driver's insurer for theirs.
In catastrophic injury or wrongful death cases, a car accident attorney would generally try to max out (tender) the other driver's insurance policy if the situation warrants it. Most car insurance companies offer policies that may, at most, cover up to a million dollars in damages.
Catastrophic Injury Cases May Easily Exceed Policy Limits
A motorist who suffers a spinal cord injury or brain trauma in a Houston car accident may incur significant medical costs immediately following the crash and across their lifetime. Car accident victims who have health insurance may be able to use that coverage to pay for some of their medical bills. However, health insurance policies may have lifetime coverage caps.
Additionally, a health insurance company is likely to expect reimbursement of any payouts for medical bills when car accident victims suffered harm due to someone else's negligence.
A car accident lawyer from our office will request your auto insurance policy to verify whether you have underinsured motorist coverage. If so, then your legal counsel may also file a claim with your own insurance company to recover damages, up to policy limits.
Texas law also allows plaintiffs to go after an at-fault motorist's personal assets. However, it's important to know that state law only allows plaintiffs to stake a claim to non-exempt property when filing civil claims.
Buckingham & Vega Law Firm Can Fight for Your Rights
Even the most careful drivers can be involved in an accident when someone else decides to act negligently. You shouldn't have to handle all the costs of an accident, such as medical expenses and lost wages, on your own when you weren't the at-fault driver.
The most important fact you need to remember is that you don't have to go through this alone. Buckingham & Vega Law Firm fights for those who were wrongfully hurt in Texas. We're here to help you. All you have to do is get in touch with us to schedule a free case evaluation.
When you contact us, we'll schedule a free consultation so we can review your car accident case, how you were hurt, and how your injuries and damages will affect your future. We'll go over your options and also answer any questions that you have about the legal process. Then we can start building your accident claim. You can trust your Houston, TX car accident lawyer to deal with the legal complexities so you can focus on healing.
Continue Reading
Read Less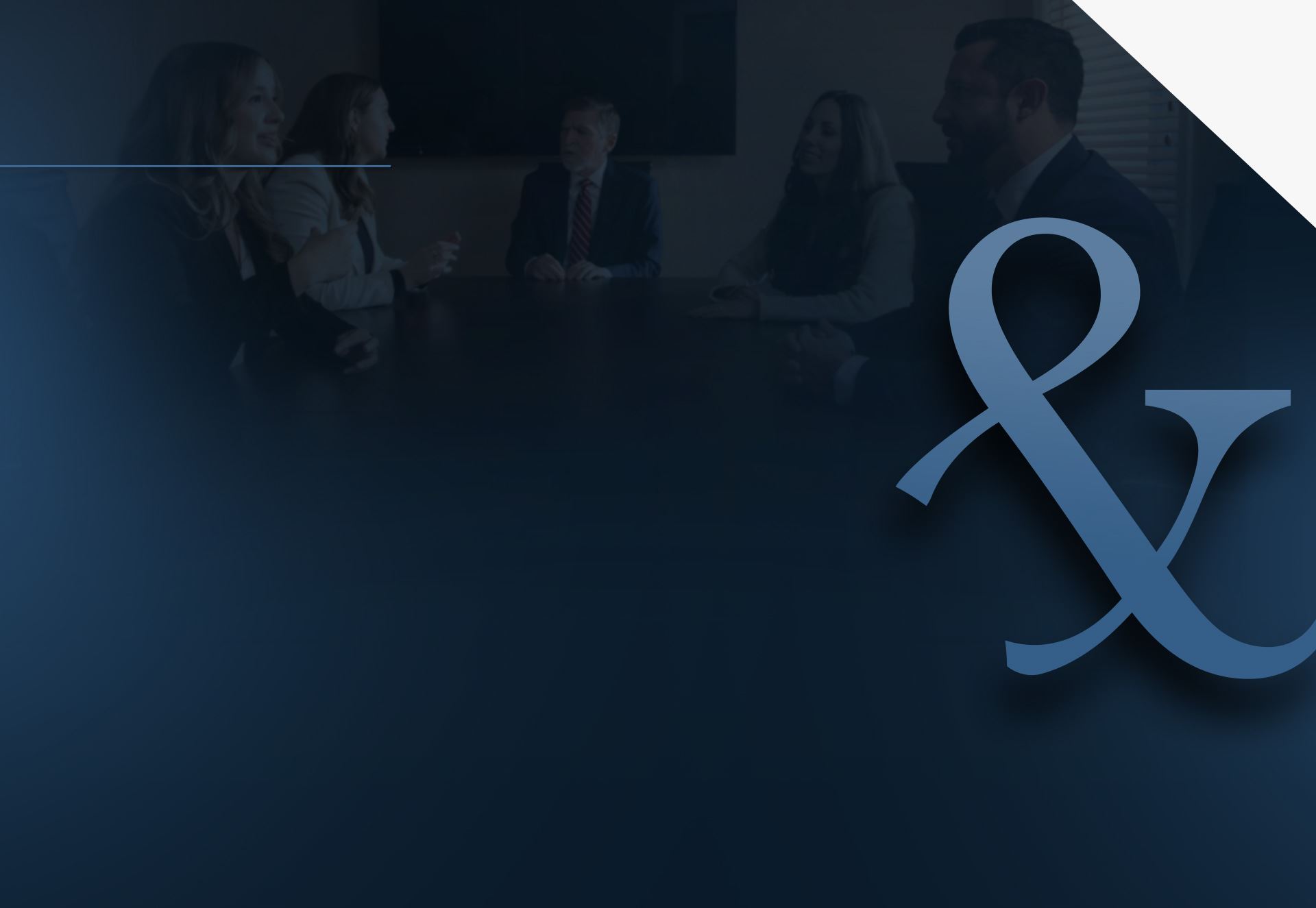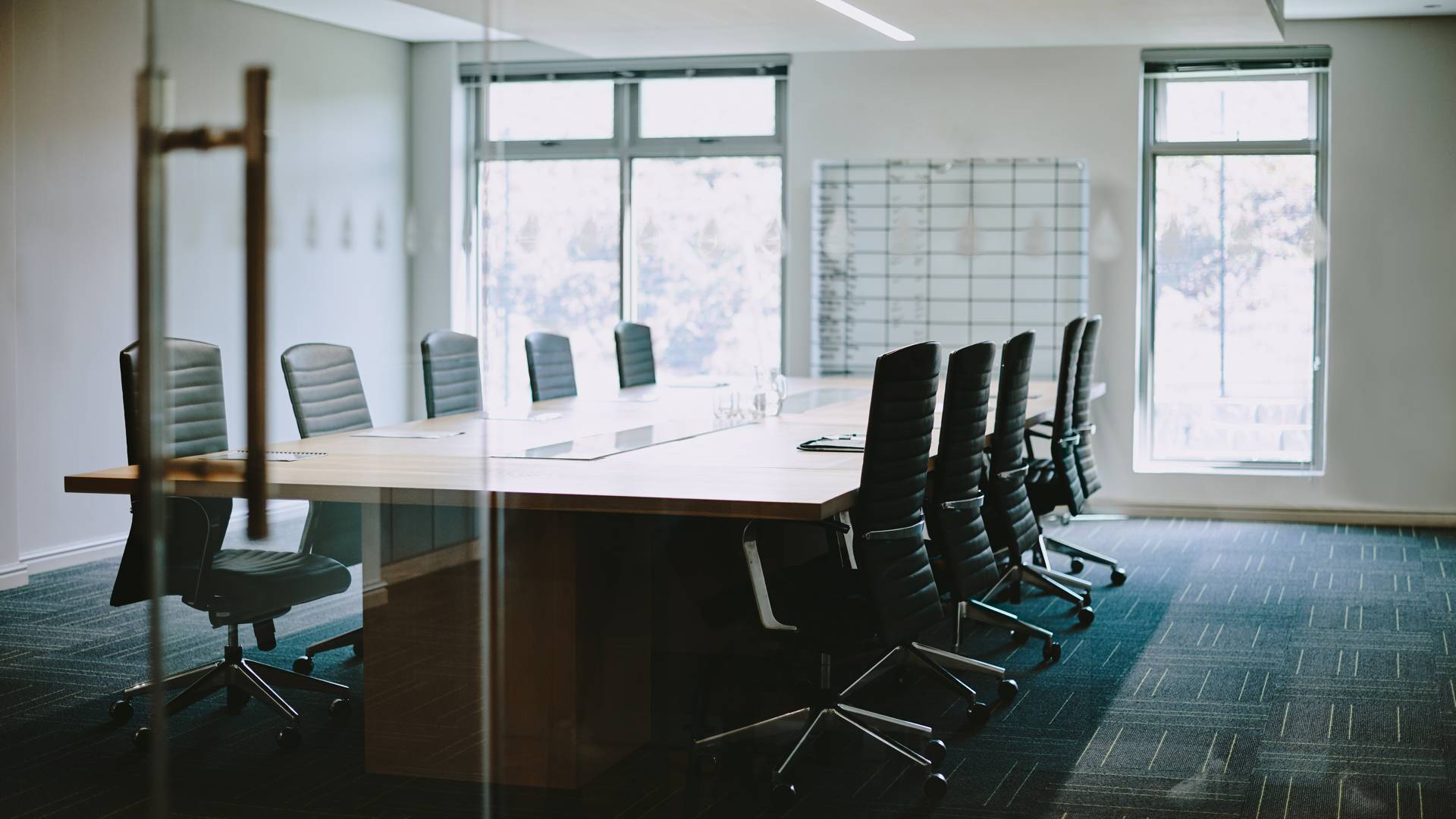 Your Injury, Our Fight After an Accident, Every Second Counts