Houston TX Personal Injury Lawyer Your Injury, Our Fight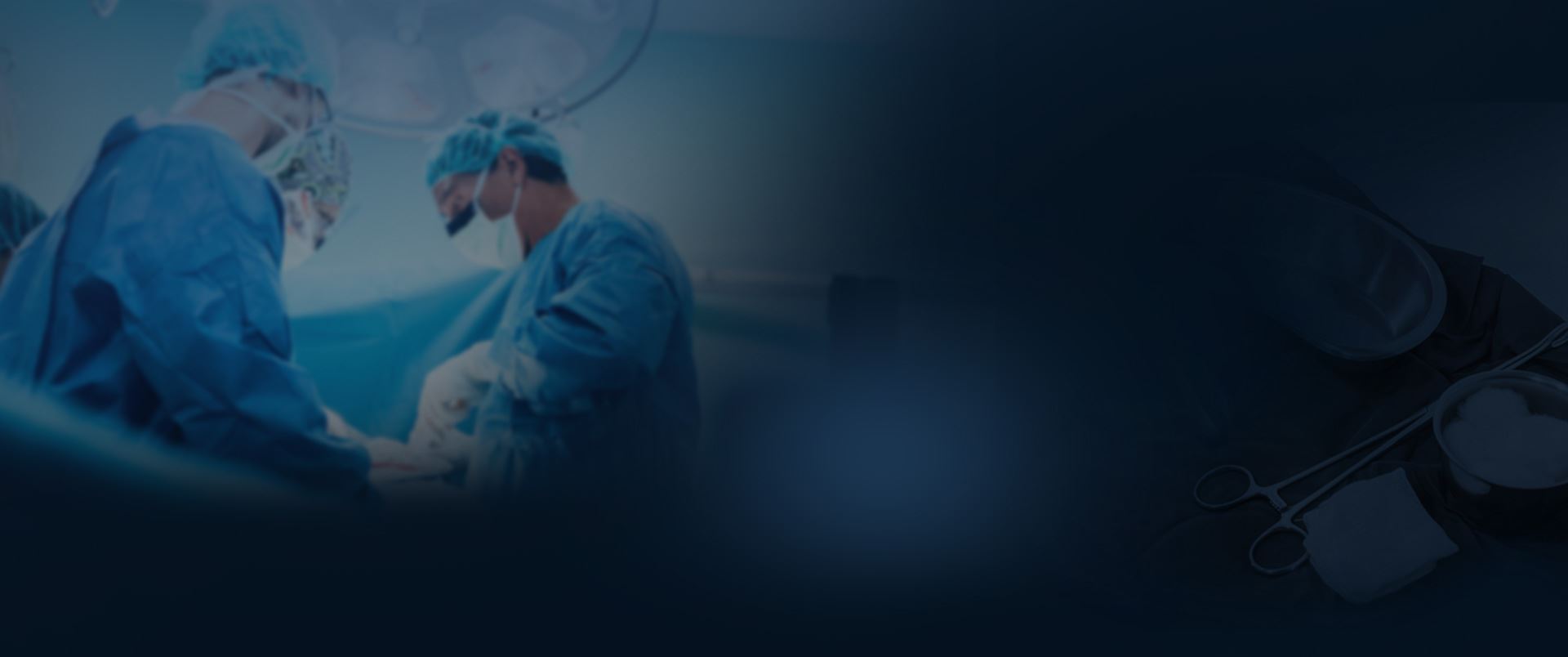 Our Results Make a Difference
Explore How We Have Helped Our Clients
$73.21 Million Verdict Birth Injury

The Buckingham & Vega legal team secured a $73.21 million verdict on behalf of a baby who was catastrophically injured due to the negligence of their doctor and medical team.

Record-Setting $72 Million Verdict Birth Injury

The Buckingham & Vega team obtained a $72 Million verdict in a birth injury case when an OB/ GYN failed to properly monitor the mom during pregnancy.

$16 Million Truck Accident

Buckingham & Vega obtained a $16 million settlement in a truck accident case. The truck driver was speeding and inattentive (texting) and crashed into the rear of a pickup truck stopped at a stoplight.

$14 Million Dram Shop Liability

Our team obtained a $14 million dram shop verdict on behalf of a client who was injured due to negligence.

13 Million Truck Accident

Our team secured a 13 million settlement in a truck accident case. An eighteen-wheeler made an unsafe turn in front of a car driven by a grandmother and her family. The grandmother was killed and the family suffered severe injuries.

13 Million Work Injury

Buckingham & Vega represented an oilfield worker who was killed when their company failed to properly train its employees on how to safely move waste bins. Our client was killed when he became trapped between two bins.
How Can a Houston Personal Injury Lawyer Help Me?
Your life changes dramatically after a serious injury. A car accident, medical malpractice, or the wrongful death of a loved one makes even simple, everyday tasks a great challenge. You might no longer be able to go to work, drive a car, do the things you enjoy, or afford to pay the bills. Personal injuries don't just disappear after they happen—they can dictate the entire trajectory of your future.
If this sounds like your situation, you need a Houston personal injury attorney. A skilled Texas attorney will evaluate the losses you suffered and help you attain recovery: physically, emotionally, and financially.
Our years of legal training and over two decades of personal injury trial law experience right here in Texas make us the best personal injury lawyers to represent injured victims in Houston.
Under the competent legal representation you'll receive from Buckingham & Vega Law Firm, you can be confident that your personal injury claim has the best chance of success.
On your behalf, our Houston personal injury lawyers will:
Handle the Insurance Company
Insurance companies can be tricky, aggressive, and difficult to work with. Even under the best conditions, it's hard to field phone calls, answer questions, and try to remember the details of your accident without unintentionally saying something that damages your claim. At no time is this truer than when you are recovering from significant injuries.
As your legal advocate, your Houston personal injury lawyer will take care of communications with insurance companies for you. Our legal team knows the ins and outs of the insurance industry. When you tell an insurance adjuster that communications are being handled by your personal injury attorneys at Buckingham & Vega, they know you mean business.
Determine Liability
When you're hurt in an accident, it's not always immediately apparent why and how it happened. Personal injury cases might even involve factors that occurred months or years before the incident. We often find this to be true in product liability cases, where a mistake in the manufacturing process can cause a consumer to suffer harm much later on.
Car accidents, for example, can also require thorough investigation, especially if the other driver attempts to evade liability for the motor vehicle accident. We sometimes need to search an at-fault driver's cell phone records, analyze GPS data, or request traffic camera footage from municipal authorities in order to prove your claim.
As a personal injury law firm with connections in the Houston area, this is possible for us to do. But it's not often feasible for injured victims to acquire this information on their own.
Gather Evidence To Support Your Claim
Taking your personal injury case means doing the legwork to make sure the insurance company can't deny your claim. We'll bring together the evidence to prove negligence, your injuries as a result of that negligence, and the full extent of damages. For example, your personal injury lawyer can:
Analyze police reports and interview eyewitnesses
Contact your health care providers to obtain medical bills
Obtain toxicology reports after drunk driving accidents
Look into employers' workers' compensation insurance terms after workplace accidents
Get the Help of Experts
In some cases, the testimony of an expert witness is needed to support your claim. This may mean hiring a neurologist to provide a professional opinion about how a brain injury altered a loved one's life. Or you may need to partner with a traffic reconstructionist who can analyze the actions that caused your commercial truck crash.
Our Houston truck accident lawyers and the rest of our legal team have strong relationships with experts like these in Texas and nationwide.
Negotiate a Fair Settlement
We know what a fair compensation award looks like, and we don't settle for anything less. It takes an experienced personal injury attorney to successfully negotiate maximum compensation with a big-business insurance company—and that's just what we've been doing for accident victims since 1999.
Stand Up for You Before a Judge and Jury
Most personal injury cases settle out of court, but a small percentage go to trial. Our strategy in a personal injury lawsuit is to prepare for trial from the very beginning. This builds a stronger case from the get-go, making an insurance company more likely to settle to avoid losing in court.
Our Houston Personal Injury Lawyers Are on Your Side When the Insurance Company Isn't
When you've been injured in Texas, you may find that an insurance adjuster calls to offer a settlement immediately after the accident. But an initial settlement offer is almost never a fair amount. Insurance companies are motivated by profit and don't take the time to understand the true extent of your injuries and losses.
Having a Houston personal injury attorney by your side can be the difference between obtaining fair compensation and being tricked out of thousands or more.
We know how insurance companies work. Our experience advocating for victims of negligence in Houston, TX has taught us how to get you what's rightfully yours. Our personal injury lawyers can answer your questions during a free consultation.
How Long Do Injured Victims Have To File a Personal Injury Claim in Texas?
The statute of limitations is a law that dictates how long you have to file a personal injury lawsuit. In Texas, you have only two years from the date of injury, in most cases. After two years, you no longer have the right to seek compensation for your injuries and losses.
Two years is a relatively short amount of time when it comes to personal injury law. Most personal injury lawsuits take a significant amount of time to prepare and litigate. It's in your best interest to seek legal help as soon as possible following your injury.
There are also exceptions to the statute of limitations that might give your case more or less time. The sooner you can speak with a personal injury lawyer about the details of your accident, the better your chances of a full financial recovery.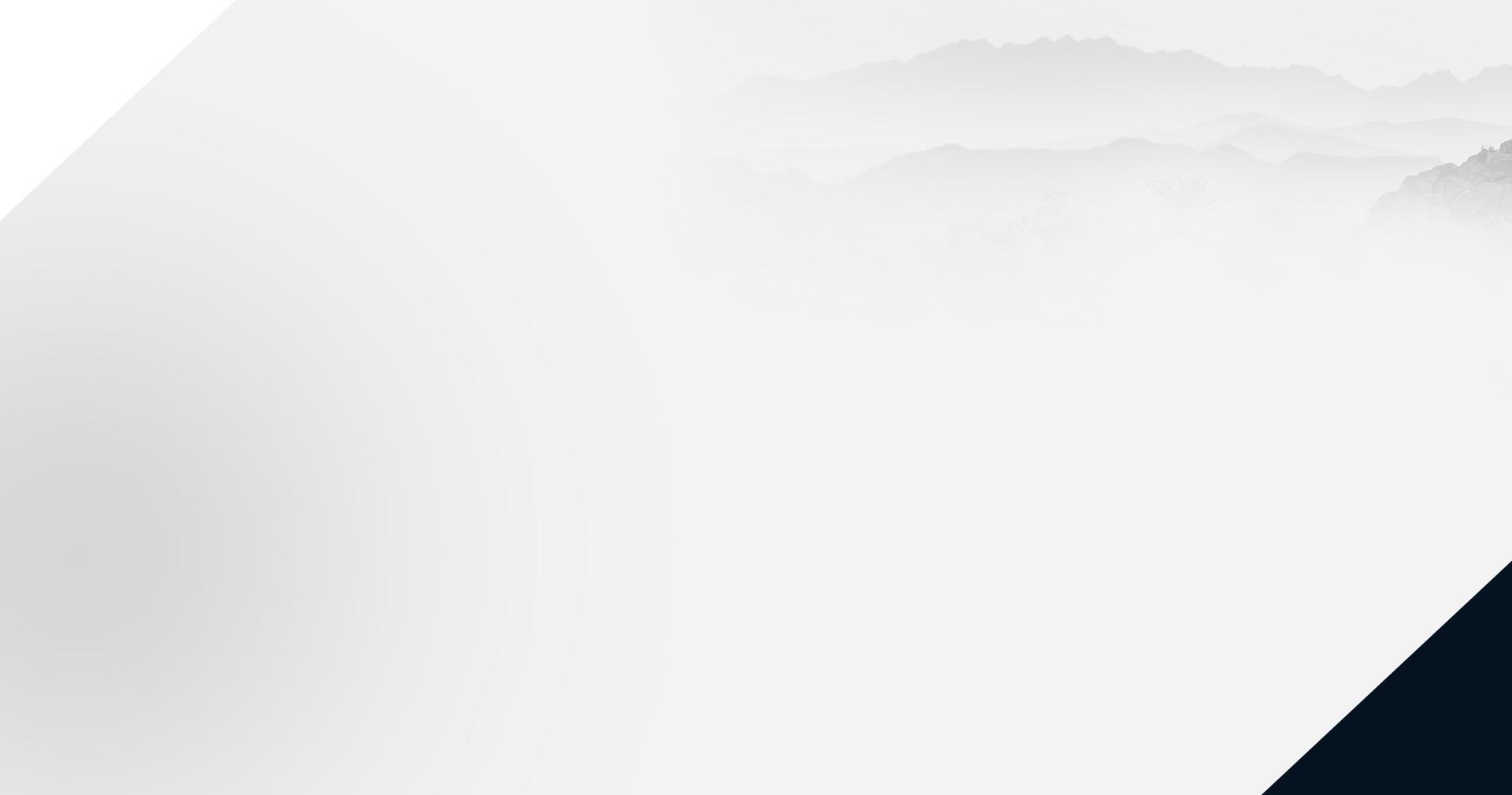 Compensation in a Houston Personal Injury Claim
When you sit down for a free consultation with a Houston personal injury lawyer at our firm, one of the things we'll discuss is the amount of compensation you are eligible to seek.
"Damages" refers to the monetary award owed to you by the at-fault party for the losses you incurred. Damages can be compensatory, in that they compensate for your losses. Compensatory damages are further divided into economic and noneconomic losses.
In the most serious personal injury cases, often those involving wrongful death, punitive damages may also apply. This separate category of damages is used as a punishment for gross negligence.
The following is a brief overview of the types of damages your personal injury attorneys may be able to help you recover through a Houston car accident claim, wrongful death claim, or other type of personal injury claim.
Economic Damages
Economic damages are the financial losses you incurred. They usually include:
Medical Expenses
Your hospital expenses, treatment costs, and future medical care and rehabilitation can result in steep medical bills. When you owe this much money, it may seem like you have to choose between health care and paying the rent. We'll fight to prevent a serious injury from devastating you financially.
Lost Wages and Loss of Future Earnings
After a truck accident, car accident, or other incident resulting in severe injuries, you may not be able to work for a considerable amount of time. In some cases, you may never be able to return to your previous employment.
Your legal counsel will calculate your lost wages, diminished earning capacity, or the loss of earnings if you cannot return to work.
Property Damage
In situations like car accidents or truck accidents, you'll face bills for repairing or replacing your vehicle. You may have even lost valuable items in the crash. Your Houston personal injury attorney will include these losses in the total amount of economic damages.
Noneconomic Damages
These losses affect your life in other ways. Noneconomic damages often include:
Pain and Suffering
The physical pain and extreme distress that accompanies severe injuries needs to be acknowledged in an injury claim. Our law firm believes that recognizing your physical suffering is just as important as recognizing your financial injuries.
Emotional Distress
The emotional anguish many accident victims experience can require years of mental health counseling. Post-traumatic stress disorder (PTSD), depression, anxiety, and fear of participating in everyday activities are not uncommon. Many people are afraid to travel by car after suffering a serious car accident or truck accident.
If someone else's negligence left you with severe, prolonged psychological distress, we will stand up for your legal right to compensation.
Loss of Enjoyment of Life
Your injuries may have prevented you from attending a wedding, graduation, birth of a child, funeral, reunion, or other important life event. You may have once enjoyed sports, hobbies, exercise, and other activities you can no longer take part in.
These are the things that make life meaningful, and this category of noneconomic damages allows you to seek justice when they are wrongfully taken from you.
Punitive Damages
Under Texas law, you may be entitled to punitive damages if the actions that caused the injury or wrongful death were grossly negligent, or committed with malice or intent to defraud.
If your Houston, TX accident involved this type of wrongdoing, your personal injury lawyers from Buckingham & Vega will advise you of your right to seek punitive damages.
After an Injury, Every Second Counts Work With an Experienced Team to Get the Justice You Deserve
How Much Is a Houston Personal Injury Claim Worth?
We can't provide an exact number to value your claim without first meeting to discuss your case. That's why we begin with a free consultation to see if we are the right fit for each other. The value of your claim will depend on the basic elements of your personal injury accident, such as:
The type of injuries you suffered
The prognosis of your injury
The total of your economic and noneconomic damages, including future costs
Your previous employment and whether you were able to return to the same position
The state laws that affect your case
The actions of the at-fault party and whether punitive damages are applicable
If you were partly liable for the accident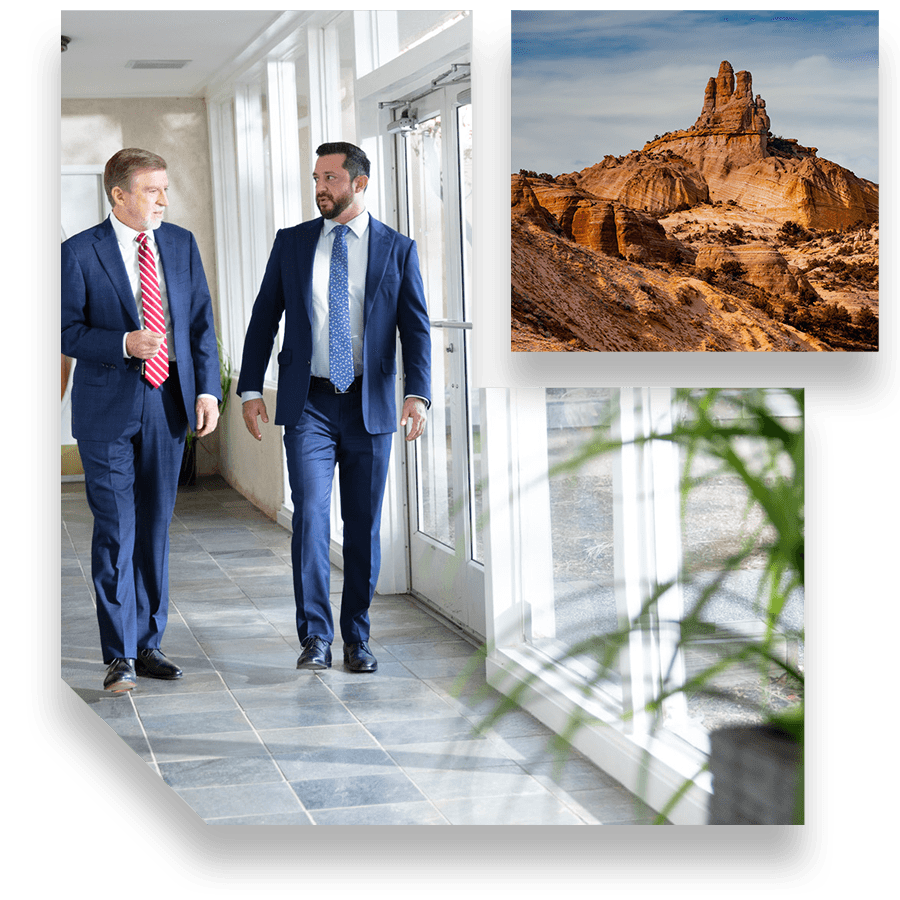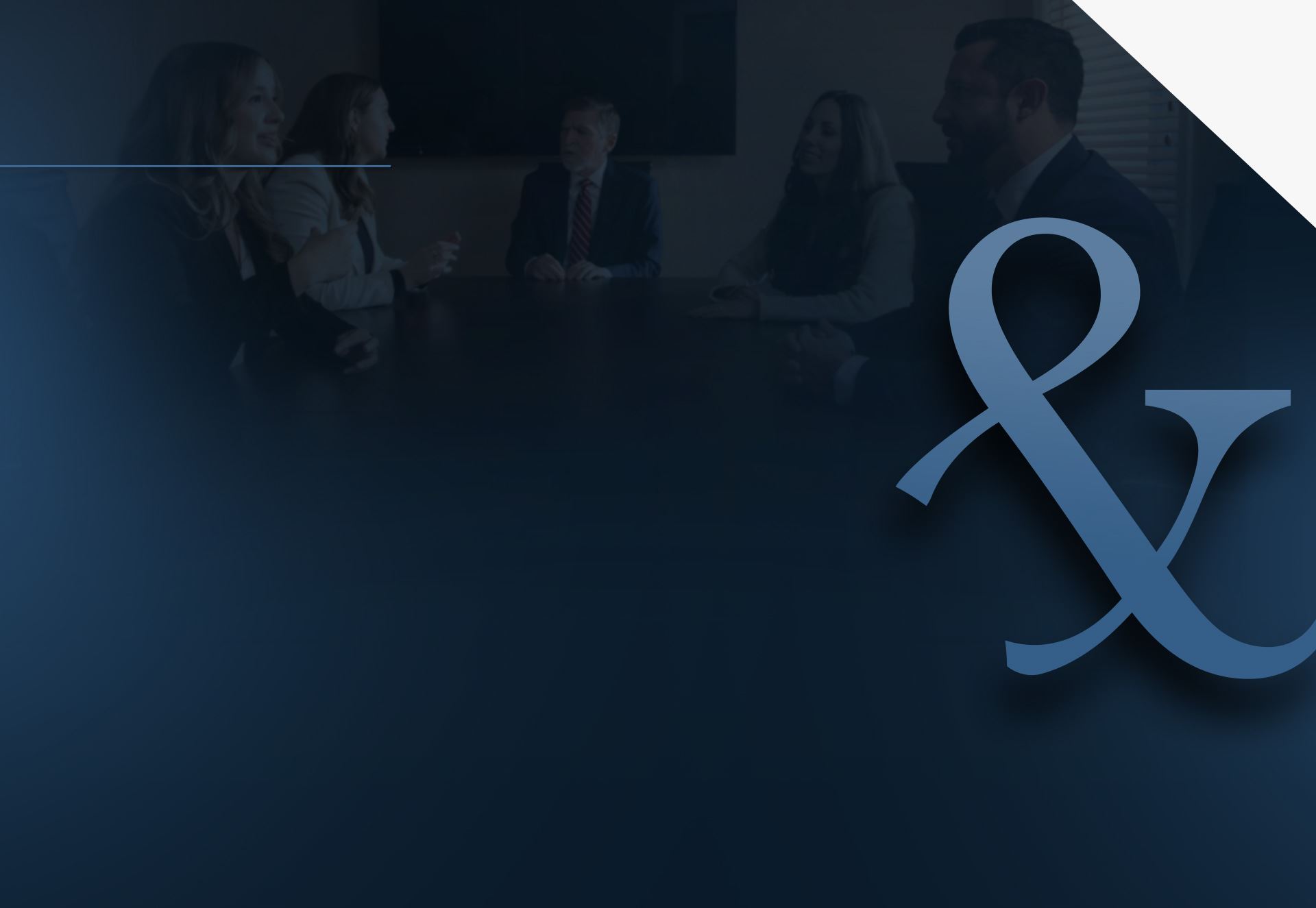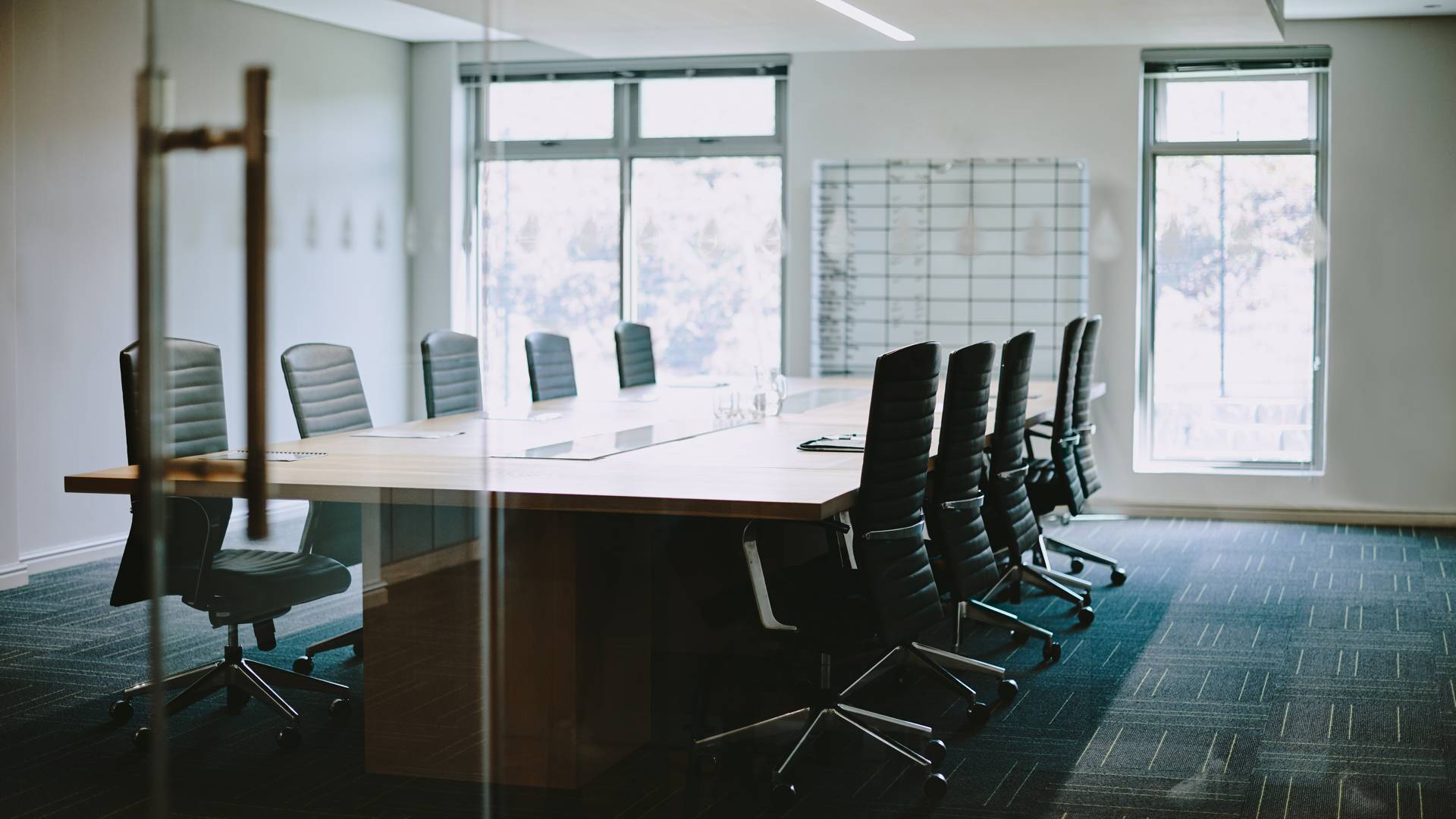 Your Injury, Our Fight After an Accident, Every Second Counts